The International Brotherhood of Magicians (IBM), founded in 1922 by Len Vintus, Gene Gordon and Don Rogers, is the world's largest fraternity for amateur and professional magicians, magic enthusiasts and collectors of magic apparatus. The organization is headquartered in St. Louis, Missouri, USA.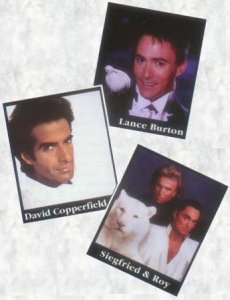 Many of the world's most famous magicians are IBM members! Enter into a world of entertainment, fellowship and fun, where a network of nearly 15,000 magicians meet at local meetings, international Conventions and communicate through the official journal of the IBM - the prestigious "Linking Ring" magazine.
Rings (local groups) allow you to gather monthly with local or visiting magicians to practice the newest magical effects or discuss the latest topics in our art. Ring members enjoy lectures and demonstrations from professional magicians who travel the magic-club circuit. These leaders in the field teach magic that's on the cutting edge and often sell their own effects, books and videos. From other members, you'll learn about magic's rich history.
There are more than 300 Rings world-wide (including our own London Magicians Guild - Ring #265!). International and local memberships are open to anyone 12 years of age or older who have a sincere interest in the art of magic.
For more information on the IBM, visit the IBM web site.